6 Simple But Effective UX Practices For Nonprofit Websites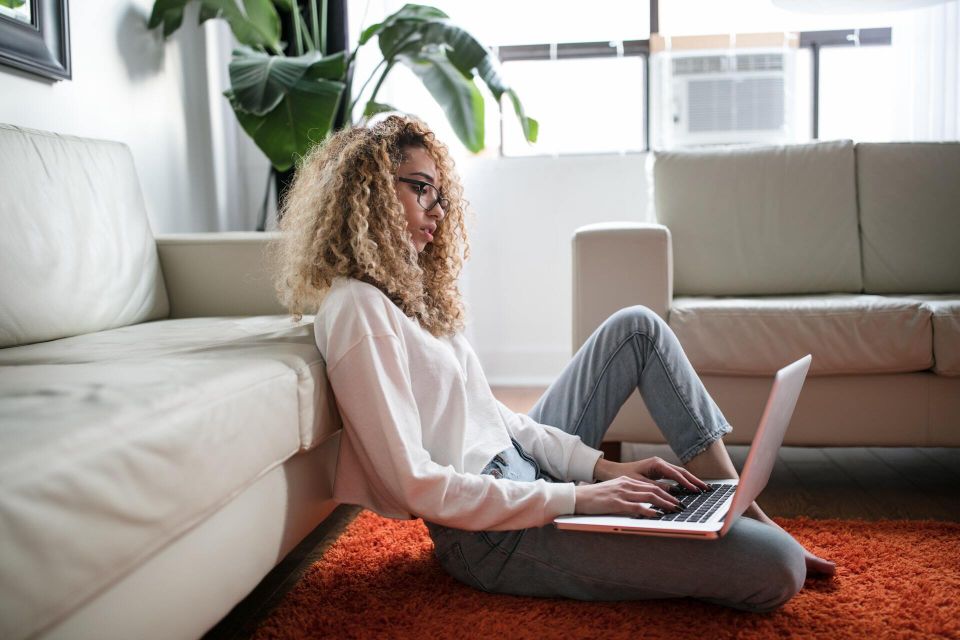 Imagine this: you discover an organization that you're passionate about through a social media post. You want to find out how you can support them, so you search for them online. After scrolling through the first couple of results, you successfully find their website. The website takes a long time to load, especially some of the images. You're trying to find their navigation menu, but it takes around 5 minutes scrolling around randomly to find it. Exasperated, you exit the window and never think about them again.
The Importance of UX for Your Nonprofit Website
User experience (UX) is the way that people interact with a product, like a website. It encompasses all aspects of the website, including how the website was designed, how easy it is to use, and the overall look. The goal of UX is to create an experience that is seamless and intuitive, so that when visitors come to your website, they aren't taken on a journey of trial and error trying to find what they're looking for.
While many nonprofits get started with an all-volunteer team, using an all-volunteer team to create a website is not a good idea, since UX is impacted by design, user behavior, functionality, and the user interface. When your team is made up of people who are volunteering out of the kindness of their hearts, and not because they are trained professionals, then mistakes are likely to be made, and the design of a website might suffer.
UX Best Practices for Nonprofit Websites
Here are some UX best practices that can help improve ROI and promote clearer communication for all nonprofits:
1. Use a Flexible Website Builder/CMS
A web-based tool that offers the flexibility to edit the website's content, add new pages, and change the look and feel of the entire website with a few clicks is the first step toward achieving UX. It doesn't matter if you want to create a new blog post, change your organization's name, or update the events your organization has planned - you should be able to do that on your own. The use of a CMS can enable you to meet your organization's and your community's needs better.
2. Use Mobile Responsive Websites
Today, nearly 60 percent of web traffic comes from mobile devices, making it one of the most important factors for any website. There are plenty of online tools that allow you to create responsive websites that adjust to the screen size of any device and avoid clunky web pages. These tools are easier than ever and create a more immersive experience for your visitors.
3. Test Your Website Load Speed
One of the most common complaints we see is websites that are slow or frustrating to load. It's important to use a tool like Google PageSpeed, which offers benchmark scores and recommendations that you can use to increase your site speed. For example: if you see a recommendation to avoid image sprawl, you can use that recommendation to cut down on the number of images on a webpage. This can help achieve a lighter page load and improve UX.
4. Focus on Online Donation Pages and Forms Optimized For Conversion
This includes making your donation page as simple as possible, integrating your donation form into the site, and removing any unnecessary fields.
5. Build Loyalty with Donor-Centric Contents
Personalization is another great way to improve your donation pages and forms. This is especially important if you want to answer visitor questions or anticipate their needs. It's important to remember that donor-centric content is not just about your organization, it's about providing valuable content for your community.
6. Use Analytics to Track User Engagement
Your website has some analytics tools built in, and this will help you to determine what pages people are visiting on your website, and where they're dropping off.
Conclusion
In conclusion, it's important for nonprofits to take advantage of the new, digital fundraising opportunities that have emerged in the past five years. When you create a sustainable digital fundraising plan for your nonprofit, you'll be able to:
• Increase donor engagement
• Attract new donors
• Create donor loyalty
• Increase donations
Digital fundraising is not directly replacing traditional fundraising, but it is supplementing it in many ways. With the right digital fundraising practices and a good website, you can achieve the goals of your organization and beyond.
If you have a business or a non-profit organization, then you need all the help you can get to market your brand. As a
faith-based marketing
agency, Brikwoo Creative Group is all about helping small businesses and nonprofits get the exposure they need to grow. Schedule a free discovery call today, and let's start marketing your organization!

Get the peace of mind that comes with working with an established marketing company.