Responsive Website Design: What It Is and How It Works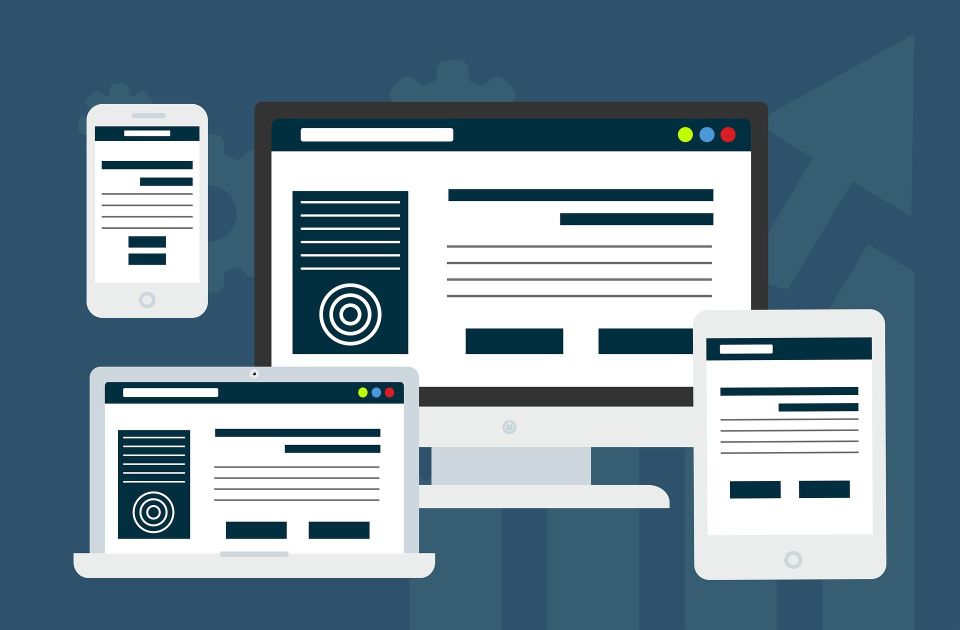 The web design industry is growing at breakneck speeds. Every day, people create new cutting-edge innovations and establish industry standards that previously didn't exist.

Responsive web design is an example of game-changing innovation and fundamental change that has enabled a cohesive website for numerous devices and browsers. Even if most people are aware of it, they should dig deeper into some parts of web design approaches.

Expert web design services providers, such as Brikwoo Creative Group, can help you better understand this technology and use it to benefit your company. Let's take a look at the top five things to know about responsive design.
What Is Responsive Website Design?
Introduced in 2010, responsive web design has evolved into more than simply a fad. It has become a web design strategy focused on building sites optimized for viewing and interaction across various browsers and devices.
How Does It Work?
By utilizing fluid, proportion-based grids, CSS3 media queries, and flexible images, a website developed with responsive design in mind is able to adapt to the screen size of multiple devices, offering simple reading and navigation capabilities with minimal resizing, scrolling, and panning.

Given the increasing use of smartphones and the fact that mobile traffic represents half of all internet traffic, responsive design is becoming increasingly important.

Now that we have covered the basics of responsive design, we are going to take a look at the top five advanced things to know about it:
✅ 
Responsive Design Is Beneficial to SEO
Since there is only one link to promote and evaluate, responsive design is critical in increasing search engine rankings. The language, information, and keywords are all standard, and all advertising campaigns point to the same place. A site built to be responsive is also easier to maintain and update. In addition, data collection becomes a lot easier.
✅ 
Google Favors Responsive Websites
Google has cited several reasons why it believes responsive web design is a good idea. According to the report, having a single URL for a piece of information makes it easier for consumers to interact with it and aids Google's algorithms in assigning indexing properties. When searching on a mobile device, Google gives mobile-friendly sites a boost in rankings and penalizes non-mobile-friendly sites.
✅ 
Responsive Websites Improve Content Indexing
Mobile-specific websites, like duplicate content, are a problem for content indexing. Having a single code set that search engine bots crawl to serve appropriate content improves the bots' efficiency, indexing the content and enhancing search engine ranks. Having separate codes for mobile and desktop websites adds another step to the indexing process and delays it.
✅ 
A Responsive Web Design Begins with a Grid
The fluid grid concept is modern, even though designing with a grid is not. A responsive website's best feature is that it features a fluid grid. A site can be created based on the number of grid stops or proportionately scaled based on percentages. Such grids are widespread and work well only when well arranged.

Responsive grids typically feature at least three browser widths: 768 pixels or greater, 480 to 768 pixels, and 320 to 480 pixels. Some developers, however, add browser widths more significant than 1000 pixels to ensure that wide-screen monitors are supported, resulting in a sound background occupying any remaining screen area.
✅ 
Optimal Font Type Selection
The line length is a fundamental concept in responsive typography. One should optimize the type for the screen width to retain readability. It's important to remember that while 50-75 characters per line are excellent for desktop browsing, the character limit reduces to 35-50 characters while viewing a website on a mobile device. To guarantee an optimal reading, they should choose a point size based on the principles mentioned above.
Summing Everything Up
The web design industry has entered a new era. There are far too many alternatives now, and there will be many in the future. Understanding how to make a user-responsive design doesn't take much time or effort, and it can be a lot less stressful and time-consuming than learning how to design and code for every single device available.

If you want to give your customers the best user experience, a responsive web design is the way to go. Brikwoo Creative Group offers
web design services
to assist small businesses and nonprofits launch visible and beautiful online presences. Get in touch to work with us and regain peace of mind in your business today!

Get the peace of mind that comes with working with an established marketing company.