What Makes an Effective Website: Design Tips You Should Know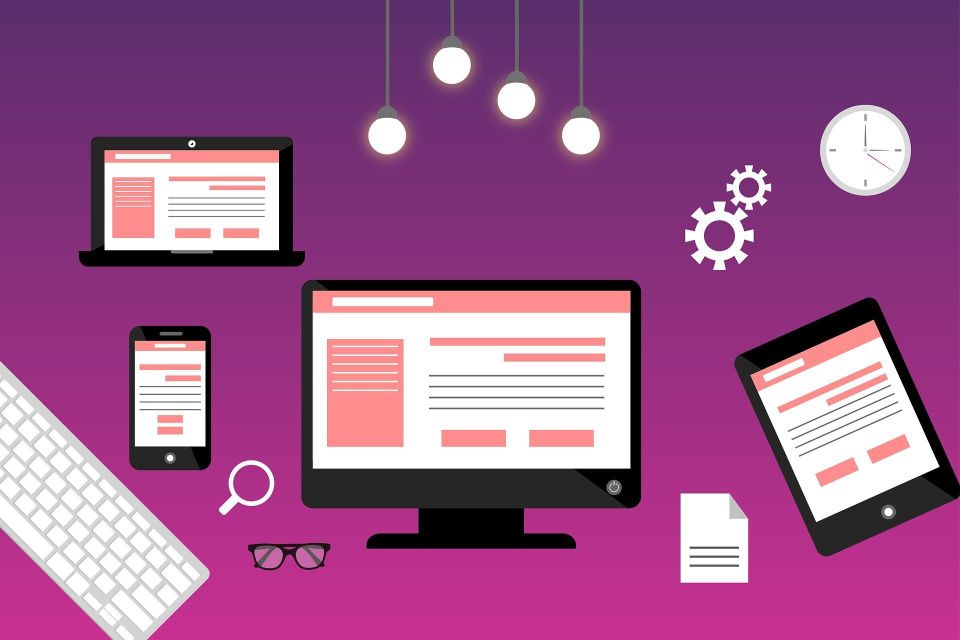 Now that most businesses have gone digital, it only makes sense that you ensure your online "brick-and-mortar" shop establishes itself in the saturated online marketplace. To do this, you need to focus on creating a well-designed and effective website, but how do you do that?

An effective website design should be functional with visually pleasing elements that engage consumers, pushing them to travel deeper into the sales funnel. To achieve this, you need to rely on several factors when designing your website, including colors, imagery, typography, layout, functionality, and consistency.

Even if there are drag and drop website generators in the market today, it's always a better idea to work with credible website designers. This way, proper design concepts will be considered, and you'll get to create a unique and impressive website that will stand out from the crowd.
Building an Effective Website from the Ground Up 
Having said that, creating a well-designed website is no walk in the park since you not only need to think of visual aspects, you also need to build credibility and trust with your audience.

If you're looking to create a website for your brand or if you want to give your site that much-needed makeover, keep reading. In this article, we'll share the various elements that make up an effective and impressive website. Let's get to it!

Element #1: Have a Solid Website Purpose

When you put up a website, you need to ensure that it's not only there to sit pretty on the world wide web, but it also needs to accommodate your customers effectively. When you have a simple and clear intention for each page, you'll provide a space where your customers can interact with your content, making it beneficial for both parties.

When creating a website, make sure that you have a clear purpose, whether it be describing your expertise and service, if you want to build a brand reputation, generate more leads, or boost your sales — all of these are vital to clearing your website's intent.

Element #2: Consistency

Consistency and simplicity play a huge role in your website design. Because with the proper branding, color scheme, typography, and imagery, you can enhance the user experience of your visiting customers.

Choosing the right colors that can help trigger action and emotions is important, along with selecting the right font to make things readable on your site. Additionally, incorporating imagery that won't overwhelm your users is key to an interactive and effective site.

Element #3: Simple Navigation and Functional Layout

Nobody likes getting lost on a website when the main purpose of their visit is to learn more about your products and services. With that being said, your website must have a simple and efficient navigation system that allows customers to find what they're looking for and easily jump from one page to another.

Additionally, a functional layout can help trigger action to customers, such as signing up for your newsletter or getting a customer loyalty membership on your site. Providing easy access to a feedback section is also crucial.

Element #4: Optimization

Most people are using their mobile devices to search for products and services. Having said that, your website must be optimized for these platforms. Mobile-friendly optimization won't only boost your customer's experience but also boost your conversion rates because you can make sales while consumers are on the go.

If there's anything you need to consider and invest in, ensure that your website is optimized for all types of devices. With that, it's best to work with a website design company that could provide this element for your site. Trust us — this will benefit your website in the long run. 
The Bottom Line: The List of Crucial Website Elements are Straightforward But Necessary 
Now that you've gone through the list of effective website elements, it only makes sense to collaborate with a credible website design agency and create an impactful website that will do loads for your brand and customers.

Remember — everyone has gone digital, and the only way to win the rat race is to impress your customers and provide them with what they need.
How Can We Help You?
If you're looking for a full-service digital agency that can provide marketing and website design services, you've hit the jackpot with Brikwoo.

Brikwoo is a creative company of designers and marketers committed to helping faith-based entrepreneurs and Christian businesses. With our help, we can eliminate frustration and gain clarity in your business, allowing you to provide service with purpose.

Learn more about how we can help you today!

Get the peace of mind that comes with working with an established marketing company.