5 Steps to Create a Logo Design That Will Stand Out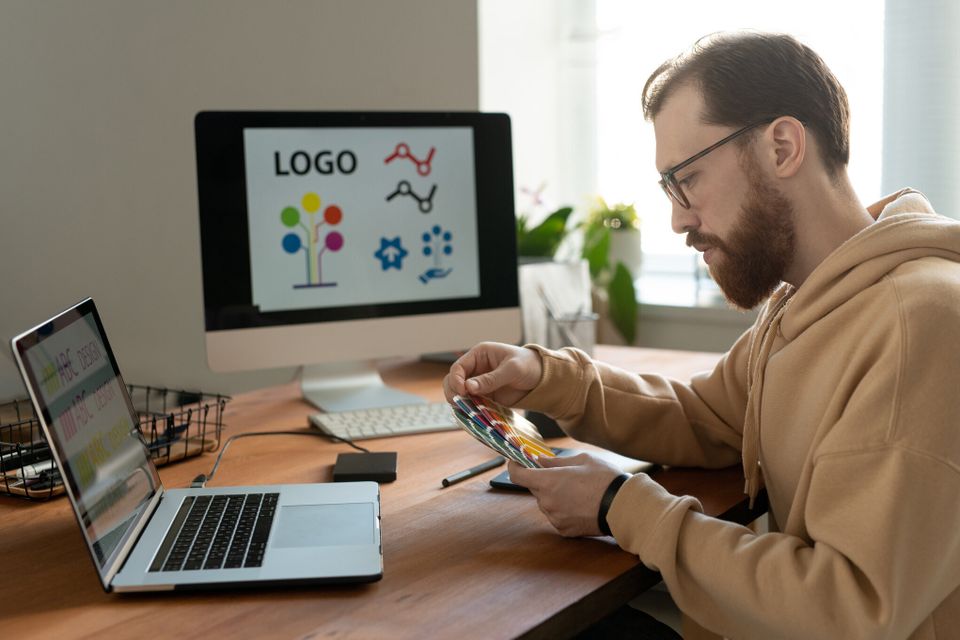 A logo is a crucial element of any type of brand. So if you're about to launch a business, consider creating a well-designed logo that is highly representative of your brand. Your logo will play a significant role in the success of your brand, which is why you need to take the time to work on it.
Understand the Purpose of the Logo
You know a logo is crucial to your business, but do you understand why? Understanding the purpose of your logo helps you design a meaningful one. Remember that your logo will be there for a long time, so you need to create it the best way you can. Think of it as your brand's image that people will notice first when they see your brand, whether online or offline.
When you know the purpose of your logo, you get to create and design a meaningful one that suits your business.
Communicate Your Brand's Identity
Your logo must communicate the identity of our brand, which means you need to understand the core personality of your brand first. What makes your brand unique? Once you are clear with that, it will be easier for you to think of the right design choices.
Find Inspiration
Finding inspiration may be difficult, but here are tips to help you out: 
Brainstorm with your team: Have a proper brainstorming session with your team and get all those ideas out. Write every idea down, even if it's a horrible one, take note of it. You want to explore all your options. 
Consider your audience: When looking for inspiration, consider your audience as well. Think like them!
Have a mood board: A mood board is ideal if you're a visual person as this will help you get inspired. 
Check your competition: See what your competitors are doing. From there, come up with a great logo design that can rival your competitors'.
 
Choose Your Design Style
When you finally have the inspiration for your logo, it's time to design it. There are a lot of elements that come with this, so take your time to find the right design style for your brand. Here are some essential elements to consider: 
Color: Colors have different meanings, and they're important in logos. Get familiar with the color theory because you can use this to come up with the perfect color combination for your logo that will appeal to the public. 
Typography: When deciding which typography to use, go for something that will complement the logo.
Maintain a Good Communication with Your Designer
When you're ready to make the logo design come to life, make sure you maintain good communication with your designer. Both of you need to be on the same page. Otherwise, the process could turn into a disaster! The time it takes to design a logo is long, so don't let your efforts go to waste due to poor communication.
Conclusion
A good logo design contributes to the success of your brand. Design a logo that will have the kind of impact you want for your business.
Let us help you with your logo design needs. Brikwoo is a
faith-based creative agency in Chattanooga
that caters to small businesses and nonprofits. Our team comprises skilled designers who are dedicated to helping build your brand and increase your influence. Schedule a free discovery call today. 

Get the peace of mind that comes with working with an established marketing company.